Pinned Posts
  Site News! We need Writers and Coders! More info below!
Tuesday, August 8, 2023
 Pony Fanfic Incoming!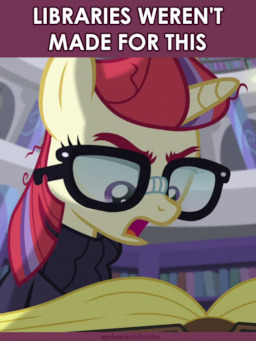 A silly mare is just trying to read her books when the library suddenly becomes a hotspot for a bunch of ponies, ponies she doesn't normally see at a library.
Wanna know what's causing a ruckus? 
Here's the
fanfic
, but feel free to read more below!