Incoming Pony Song!


Ever wanted to hear Mario Kart music mixed in with the themes of
My Little Pony?
Well.. you came to the right article! Click below to learn more!

This creative genius decided to combine the exciting elements of Mario kart with the most delightful and exciting themes that surrounds the cuteness of My Little Pony's music! They put wonderous amounts of efforts into such music combining both elements together into such a thrilling and exciting musical number to show for all!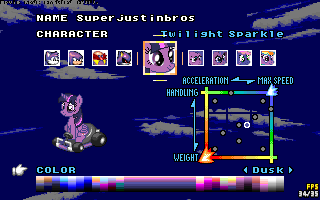 (While researching for Mario Kart X MLP pictures, I ended up finding a Mario kart mod with ponies made by Urimas, feel free to check it out here! I feel like it be fun to play a pony modded Mario Kart while having these songs playing alongside, the ones KingSpartaX37 had made. I just wanted to share this just in case someone was interested!)
I heavily recommend you check out this artist's work, the music is really interesting with the way they compose the songs, mixing them with both elements together! Either way thanks to this musician, I'm happy to say that Mario kart remixed into My Little Pony music is a thing now and they absolutely deserve more views for the craftsmanship they've presented here!
Either way thanks for reading this article, much appreciated! Don't forget to go and subscribe and like KingSpartaX37's Channel and videos to continue supporting!
Speaking of supporting... Know any underrated crossover MLP content or ponies in general? Don't hesitate to check out ways to submit content
h
er
e on Daily Dose of Pony!
Look at Sweetie Belle and Rarity zoomin by!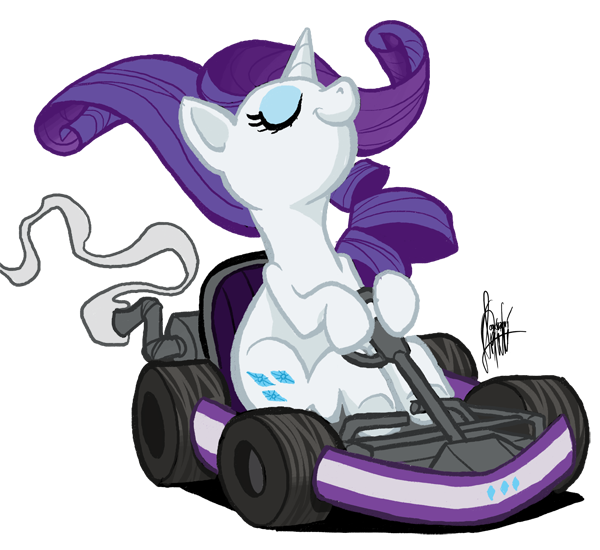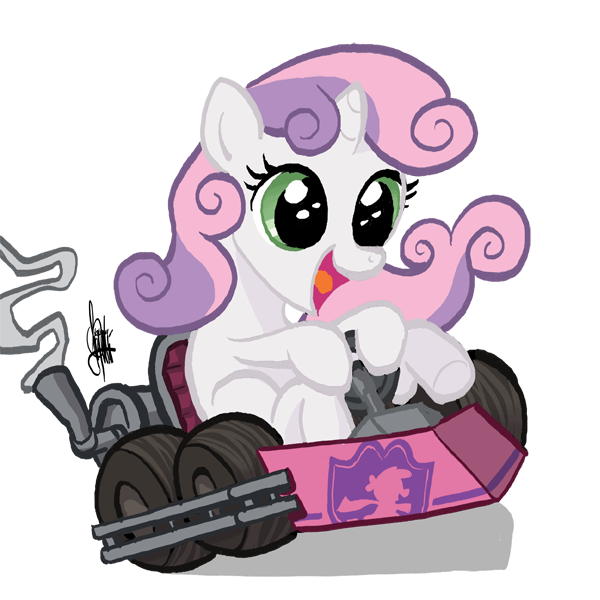 - Cupute